Digital Transformation Department of GRNET
A platform for networking, exchange of knowledge, technical know-how and sharing of good practices
For all those actively involved in the Digital Transformation of Public Administration
Heads of Digital Transformation Actions of Ministries and Supervised Bodies, the Academic Community, Private Companies Contributing to Project Implementation, the European Commission through ISA2 CEF and the Civil Society
Objective
The objective of the page is to act as an accelerator for the implementation of projects for the modernization of the digital services of the Public Sector and as a common reference point for the formation and development of skills
Welcome to the DigiGov - Digital Transformation page
A platform for networking, exchange of knowledge, technical know-how and sharing of good practices for all executives that are actively involved in the Digital Transformation of Public Administration.
Open Government Partnership - OGP
National Action Plan on Open Government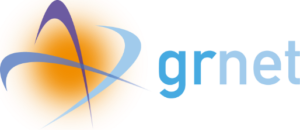 GRNET holds a key role as the coordinator of all e-infrastructures in Education and Research. With twenty-plus years' experience in the fields of advanced network, cloud computing and IT infrastructures and services, and significant international presence, GRNET shall advise the Ministry of Digital Governance on issues relating to the design of advanced information systems and infrastructures.